Stories
Start reading Japanese today
Learning Japanese is hard. So many kanji to remember, not to mention the grammar complexity!
Have you been studying for months and still unable to read a simple article without looking up every second word? Don't worry, you're not alone.
Stop your suffering and start reading today. ImaWakatta jump-starts your learning journey using advanced teaching techniques.
ImaWakatta provides you a mix of traditional Japanese and western stories with professional voiceovers and line-by-line translations, all highlighted in realtime.
Grammar and vocabulary overlays allow you to break down sentences into bite sized chunks and learn one step at a time.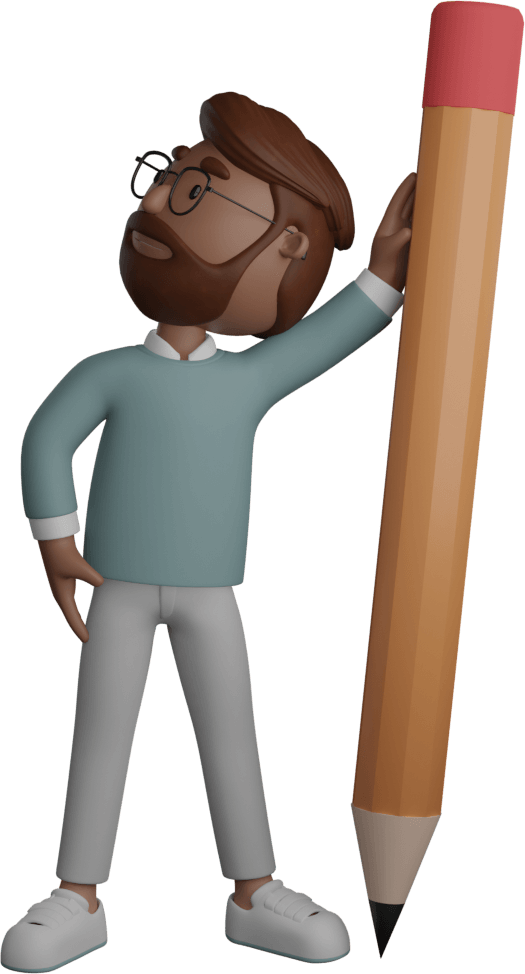 Lessons
Detailed, in-depth lessons.
It's hard to find a good teacher, and it's hard to find a good textbook.
At ImaWakatta, we have the best of both worlds.
With nearly 100 top-notch lessons, along with thousands of audio clips from native Japanese speakers, you will never have to worry about running out of quality content. These lessons, by our expert teachers, will allow you to comprehend every single Japanese word you come across.
And before your ink is dry, you'll be buzzing like a bee in Japanese.
Written by native Japanese teachers
Loads of example sentences
Exceptions and gotchas highlighted
Frequent updates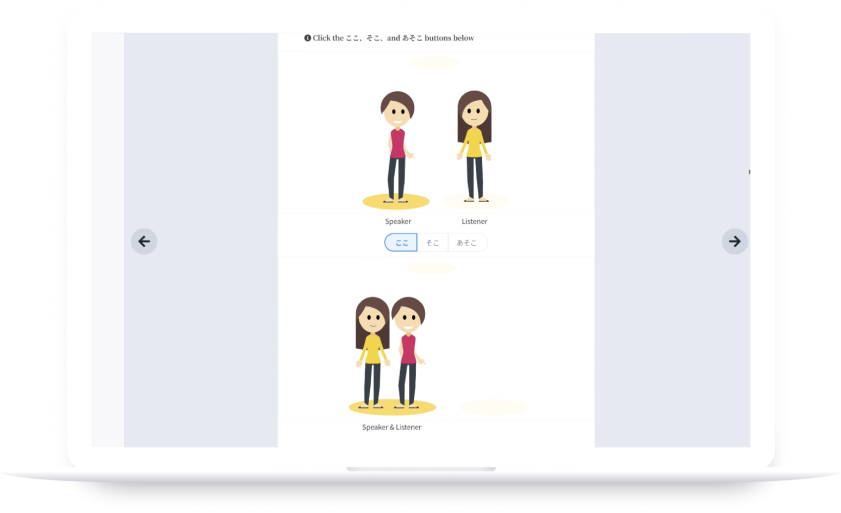 Practice
Plenty of gamified interactions!
Learning a new language can feel like an uphill battle.
It's easy to get discouraged when you don't see any progress. The process takes time, practice, and a lot of dedication.
However, at ImaWakatta, we make learning Japanese fun, interactive, and accessible for everyone using interesting gamified interactions that make it easier for you to pick up the skills.
Our gamified interactions include:
Conjugation mini-game
Time-telling mini-game
700+ multiple choice and word order quizzes
Free hiragana and katakana practice
These resources will allow you to learn a new language at your own pace, in your own time, and within the comfort of your own home.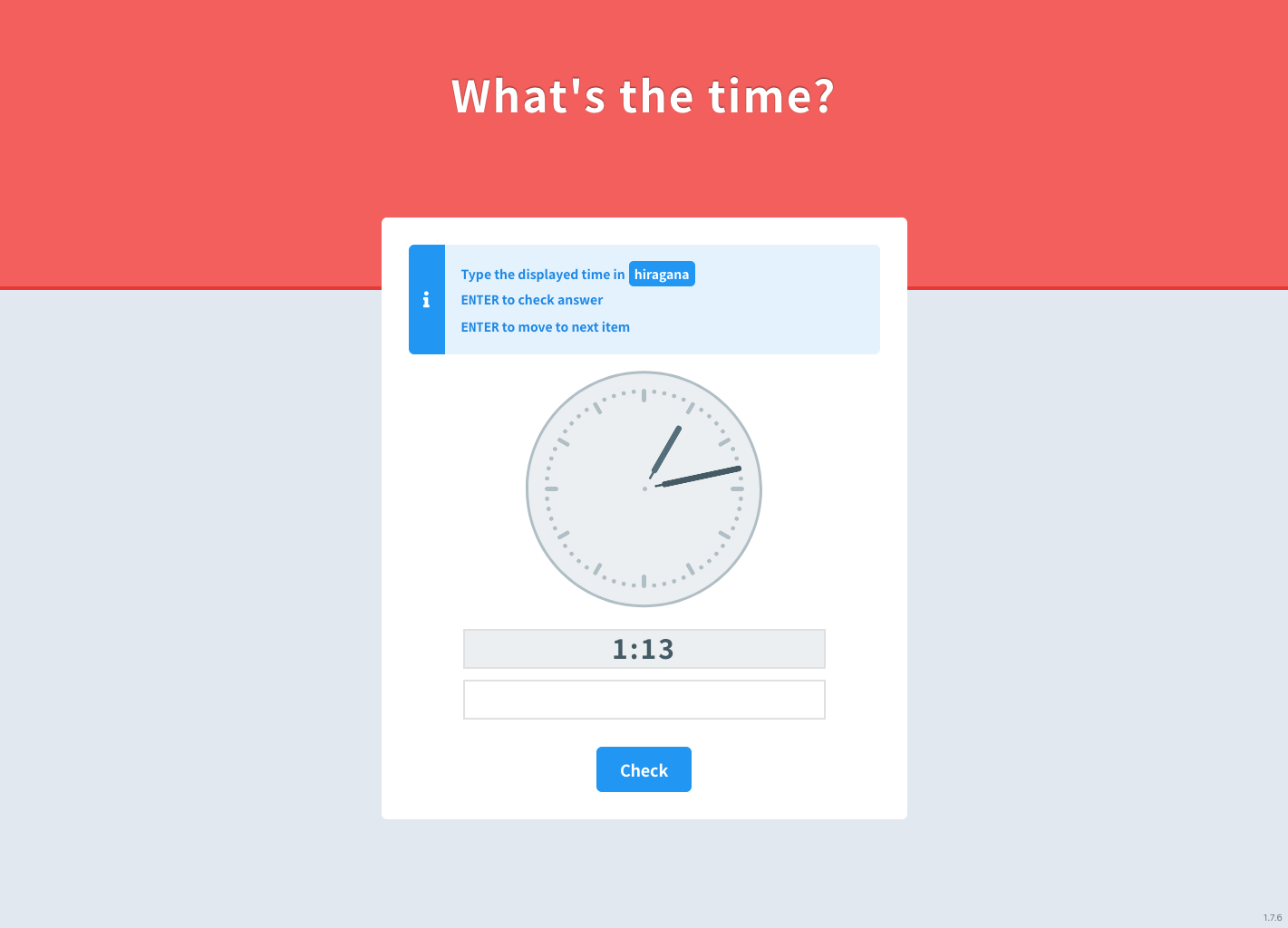 Resources
Clean, easy to access resources
Bid farewell to eyesore UI and cluttered site designs.
IamWakatta provides users with a smooth learning experience through a user-friendly app with all its resources available for review at your fingertips 24/7/365.
We also have a huge vocabulary bank that can be used to accomplish your intellectual quests when you are stuck in unknown waters.
Additionally, you need not worry about strict schedules or looming deadlines.
Our program allows users to have a fun, stress-free, and flexible schedule, so you can not only master Japanese but also enjoy a serene state of mind.
Review content anytime - no weird limits
Spaced repetition learning
Stacks of vocabulary, grouped, tagged and easy to search
Hiragana and katakana presented in clean, easy to read reference tables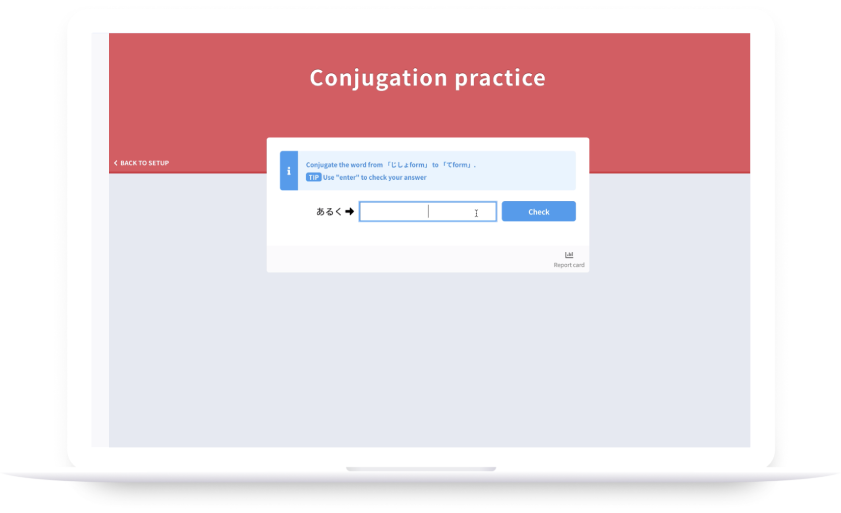 What is spaced repetition learning?
"Spaced repetition learning" supercharges your learning efficiency by showing you the questions you find most difficult, more frequently. And the questions you find most easy will be shown less often.
Our smart platform will monitor your progress on every question. If you get a question correct, ImaWakatta will increase "space" (the time) before it is repeated again. If you get the question correct again there will be an even larger "space" before the next repetition.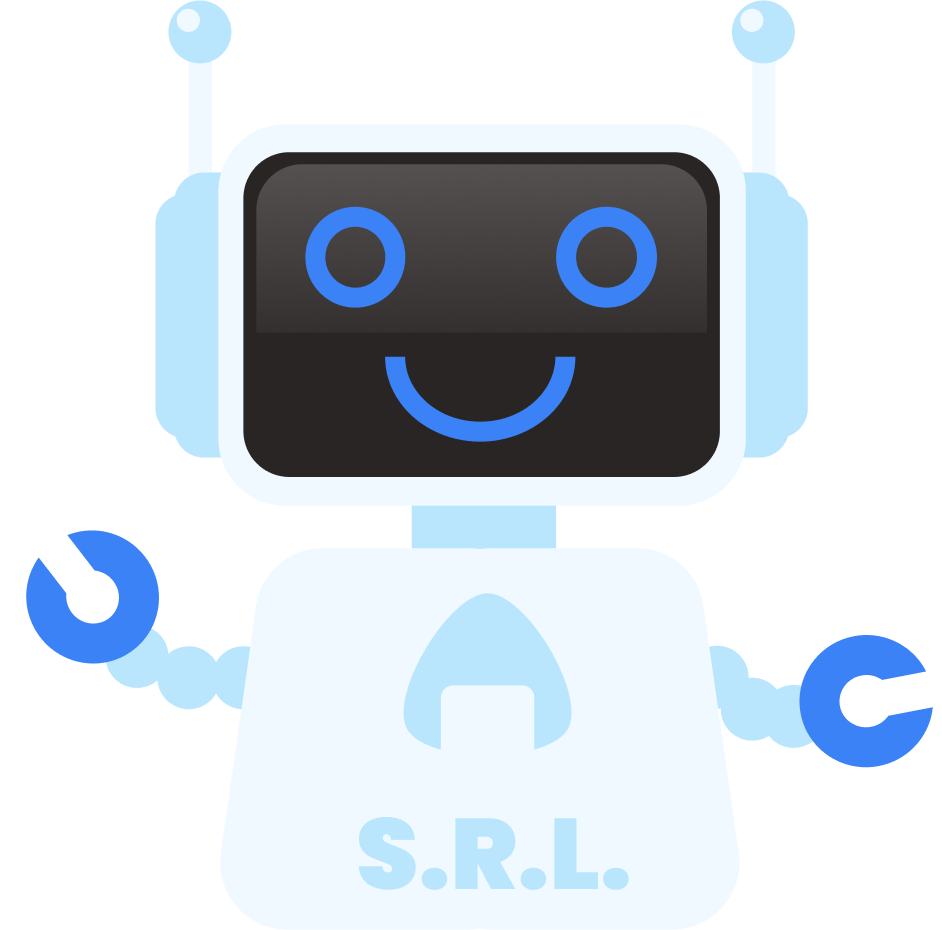 Easy peasy pricing
FREE
4x free stories

40 x free grammar lessons

Over 200 grammar quiz

Hiragana/katakana practice

Kana reference tables

Discussion boards
$5
Everything in FREE plus:

Over 10 additional stories and more coming

150+ grammar lessons and growing

Time practice

Verb conjugation practice

Vocal lists

Discord premium channel (ask our Japanese teachers questions anytime!)

Adding new stories and grammar lessons every month